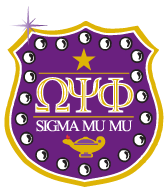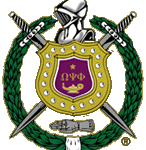 Dear Prospective Sponsors,
The Sigma Mu Mu Chapter of the Omega Psi Phi Fraternity, Inc. in partnership with the Operation Uplift Foundation, is hosting its 2nd Annual Sigma Mu Mu Golf Invitational on Friday, October 7, 2022 at the scenic Brambleton Golf Course in Loudoun County, Virginia.  This event is a key fundraiser for Sigma Mu Mu's Scholarship and Civic and Community Affairs programs.  We respectfully request your support as an event sponsor and participant.  Last year's inaugural tournament raised over $10,000.00.   With your support, we are confident that this year's fundraising goal of $12,000.00 is achievable.
Omega Psi Phi Fraternity, Inc. is an international community service organization that was founded at Howard University in 1911 based on four cardinal principles: Manhood, Scholarship, Perseverance and Uplift.  Sigma Mu Mu Chapter is the Fraternity's local chapter that was chartered in 2011 to serve the Loudoun County, Virginia community. To help uplift and inspire the community, Sigma Mu Mu implements programs such as youth mentoring, youth scholarships, blood drives, food giveaways, voter registration and education, clothing donations, and health initiatives.  Operation Uplift Foundation is a 501(c)3 non-profit organization (tax id number 46-0940058) that is affiliated with Sigma Mu Mu Chapter.  The Foundation operates exclusively for charitable, social action and educational purposes; funds educational scholarships, loans, and other types of financial aid to worthy individuals; assists community groups and individuals in educational, civic improvement and charitable activity; and provides services to the community to encourage and promote the development of underprivileged persons.
Please consider this opportunity to invest in the youth and community of Loudoun County as well as the benefit of premier brand placement with access to a diverse network within Loudoun County.  The following pages define our sponsorship packages for your selection. We look forward to partnering with you and thank you in advance for your support.  Your generous tax-deductible donation will help us continue molding productive citizens for our community.  Please make your check payable to Operation Uplift Foundation and send it to P.O. Box 1900 Leesburg, VA. 20177.  For additional information or answers to questions you may have, please contact the undersigned.  Again, thanks for your consideration.
Respectfully yours,
Harold Simmons
Co-Chairman, Sigma Mu Mu Golf Invitational
Email: Hsimm56820@aol.com
Mobile: 678-642-1347
SMM PLATINUM EXECUTIVE TITLE SPONSOR                                                                           $5,000.00
2 foursomes, including awards reception dinner, and gift bag
Logo/name on promotional material
Business verbally recognized at awards reception dinner
Two signs with your logo placed on the course
Approval to provide promotional items and company branded items in gift bags, and prizes at awards reception dinner
Two tickets to SMM Chapter Achievement Week Awards Brunch
Full page, color advertisement in our next major fundraiser publication
PURPLE "GOLF TOWEL" SPONSOR                                                                                           $2,500.00
One foursome, including awards reception dinner, and gift bag
Logo/name on promotional material
Business verbally recognized at dinner
Two signs with your logo placed on the course
One ticket to our chapter annual achievement week brunch
Half-page, color advertisement in our next major fund raiser
Your logo included on the displayed event sponsor banner
GOLD "GOLF BALL" SPONSOR                                                                                                     $1,000.00
One foursome, including awards reception dinner, and gift bag
One sign with your logo placed on the course
Quarter page, color advertisement in our next major fundraiser publication
BEVERAGE CART SPONSOR                                                                                                       $500.00
Two golf tournament entry fees
Custom signage with logo on one beverage cart or volunteer cart
Two signs with your logo placed on the course
OMEGA "PREMIER HOLE" SPONSOR                                                                                         $300.00
One golf tournament entry fee or additional sign at the event
One sign with your logo at the hole
One sign with name/logo displayed on the Tee Box
HOLE SPONSOR                                                                                                                       $125.00
Individual or organization logo signage displayed on the Tee