TIME LEFT UNTIL
Founder's Day
(Cramton Auditorium) November 17, 2023
Greetings,
The men of Sigma Mu Mu Chapter of Omega Psi Phi Fraternity, Inc., thank you for supporting our Ques' Juke Joint - Harlem Nights Edition.   Below is a link to pictures from the event.  Please feel free to download your pics and pass along to others in your party.
We will also send you information about other events but if you prefer to not receive additional correspondence please let us know by replying with "Remove" in the Subject line.
We hope you enjoyed the event and you may receive a survey in the next few days. to help us improve the Ques' Juke Joint for next year, and make it even more enjoyable.
Again, thank you for your support.  We look forward to seeing you at future Sigma Mu Mu charitable events.
Best regards,
The Men of Omega
Basileus Message
Greetings from Sigma Mu Mu Chapter, home of Loudoun County Ques!
Welcome to our website.
Guided by our four cardinal principles, Manhood , Scholarship, Perseverance, and Uplift the men of Sigma Mu Mu Chapter of Omega Psi Phi Fraternity use the cardinal principles to govern our every endeavor both individually and collectively. Striving daily to uphold the vision of our founders that men of high achievement and high aspiration joined together are an impactful and dynamic force. Bonded together by our motto Friendship Is Essential To The Soul the fellowship within our organization is surpassed by non and admirable by all. Long live The Omega Psi Phi Fraternity Inc.
Duane Keye
Basileus–SMM Chapter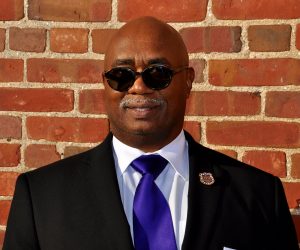 BASILEUS NOTES
lcques_admin
News Article - 3 minute read Your Content Goes Here Sigma Mu Mu Chapter Celebrates Dr. Martin Luther King Day, January 16, 2023! As we celebrate and commemorate the [...]
lcques_admin
Merry Christmas and Happy Holidays to the Men of Sigma Mu Mu and your Families! Christmas is a special time to reflect upon the many blessings that God has given to us. The [...]
lcques_admin
Veterans Day Message From Our Basileus Happy Veterans Day to the Servicemen of Sigma Mu Mu! It is fitting to outline the military historical value and role Black Men have [...]
CHAPTER PROGRAMS
Voter Registration, Education, and Mobilization (VREM)

Reclamation and Retention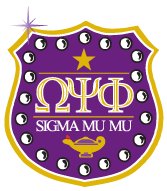 Sigma Mu Mu Chapter Facts
"Loudoun County Ques!"
On September 1, 2011, the Sigma Mu Mu Chapter #942 of the Omega Psi Phi Fraternity was chartered.
On October 15th, during the 1st official chapter meeting Grand Basileus Dr. Andrew Ray conducted Rededication for the members of Sigma Mu Mu.
The Strength of our Chapter lies In The diversity of our membership. We have Brothers of various ages and professional backgrounds in Military Service, Law, Medicine, Engineering, Entrepreneurship, Technology, Finance, Politics, Law Enforcement, Education and Non-Profit Leadership.
During the past 9 years, Sigma Mu Mu Chapter has carried out the four cardinal principals of the fraternity; Manhood, Scholarship, Perseverance and Uplift. Activities have been initiated in many of the areas public schools, churches, and in the communities of the Loudoun County.
Sigma Mu Mu Chaplain Corner
Sigma Mu Mu Chapter
Omega Psi Phi Fraternity, Inc
PO Box 2538
Ashburn, VA 20146
1911 Omega Perseverance
Brother, You're On My Mind - David Bonner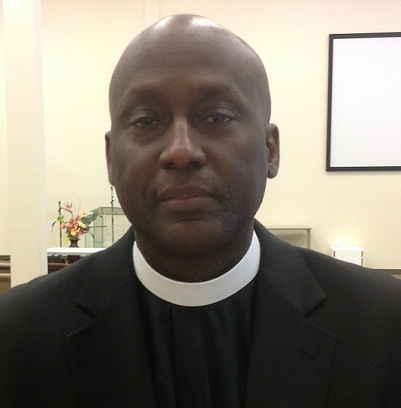 1911 Omega Oil
Prayer Opportunites
Thursdays @ 19:11 (7:11 pm)